Sunday, June 20, 2021
The goal of art is to provide an alternative view of the world and a way to interpret what we see every day in a new and inspired way. This is what Shelley Smith, the Spunky Bohemian, achieves beautifully in her oil paintings.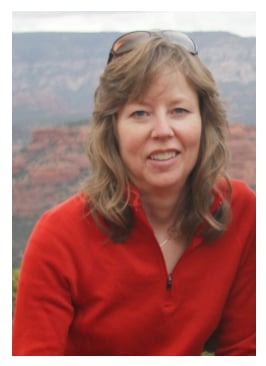 "I'm drawn to subjects for their history, irony, isolation and beauty, reminding us of who we are, from where we came and where we are going," says Smith. Her subjects are those familiar yet overlooked icons of Americana that are an enduring part of our childhood, our culture, and our communities.
Smith has been painting since she was a child but was encouraged to pursue a career that was more "practical." She did that with the determination and drive for perfection like she does with everything and earned her BA in economics and MBA in business and works developing business intelligence tools and analytics for her day job.
As a way to provide another avenue to share her art and create an alternative income stream, Smith began to print limited edition prints. She prints them on her HP DesignJet Z3200 printer with HP Matte Litho-realistic Paper, chosen for its vibrancy of color, archival properties, and overall museum print quality. Smith is all about quality in everything she does and jokingly refers to herself as "Top Shelf Shelley." She photographs her subject matter and then prints with HP Professional Instant-dry Satin Photo Paper to assist with the composition and layout of her paintings.
As more artists turn to online sales, Smith sees digital printing becoming an important tool as customers demand faster and faster turnaround times and custom sizes.
To see more of Shelley Smith's work, visit spunkybohemian.com or  facebook.com/SpunkyBohemian.
For more information on HP Matte Litho-realistic Paper and other HP Large Format Media, or to order, call us at 888-893-4668, or email info@HPLFMedia.com.
Do you have a customer with an interesting project that you would like to share? Contact us; we would love to feature your customer's story in an email and video.
Monday, June 14, 2021
As COVID cases fall and life is nearing normal, the retail industry is poised for a rebound. To draw shoppers back into brick and mortar stores, retailers are enhancing the shopping experience and signage is a big part of it.
"Customers either demand great experiences — and they're willing to pay more for that — or they expect convenience and want to be in and out really fast,"  says Dmitry Sokolov, global industry lead, retail for HP. "Experience and convenience are where I think retail will continue to develop." *
A few of the new retail signage trends include:
Signage that adds to shopping as an experience

Signage that can help facilitate shopping, such as navigational and instructional signs for self-checkout, digital wallets, and queue lines

Bold endcap displays that can make it easy to "grab-and-go"

Pop-up displays can make an in-store connection with online shoppers who are there for pickup

QR codes on signs to provide additional and immediate product and promotional information that may not be available to online shoppers

Point-of-purchase displays for essentials reducing the time spent in-store

Outdoor signage to draw shoppers in
Print and technology together will continue to connect the online and offline shopping experience and create opportunities for Print Service Providers. HP offers media to create a multitude of applications for both aqueous and latex ink technologies to help retailers meet these new challenges.
To learn more, or to order, contact your HP Large Format Media Specialist at 888-893-4668, or email info@HPLFMedia.com.
* https://garage.hp.com/us/en/modern-life/tech-retail-rebound-shopping-experience-2021.html
Monday, May 31, 2021
HP introduces HP Splash-resistant Bond Paper — a uniquely durable and splash-resistant* paper compatible with dye-based ink technology. This remarkable bond paper is perfect for applications in outdoor environments or harsh conditions with excessive moisture. Get the peace of mind that your graphics printed with dye-based inks will be protected when exposed to moderate moisture.
HP Splash-resistant Bond Paperis a 21-lb (80 gsm) bond paper designed to produce maps, plans, blueprints and posters with striking color and crisp text and graphics. 
Meet the environmental objectives of your company and your customers with this recyclable paper without sacrificing quality. And, there are many sizes and options available, including multi-packs to reduce shipping costs. 
Currently available in the AMS region only.
Watch the video HERE.
To learn more, contact your HP Large Format Media Specialist at 888-893-4668, or email info@HPLFMedia.com.
*For additional product information including technical specifications, visit HPLFMedia.com.